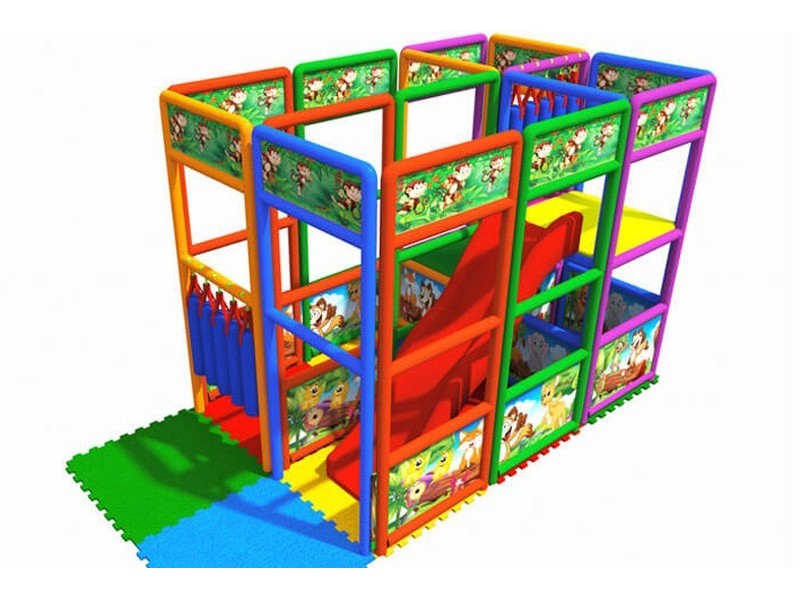 Availability:
Out of stock
Play Pool 19 2,24 X 3,32 X 2,50
Our indoor playgrounds are made with galvanized iron tubes covered with PVC pole covers. The colors, sizes and graphics of our modular playgrounds are customizable. All the materials used are non-toxic and fire resistant as required by the EU standards UNI - EN 1176.
The new PlayPool playground line is designed to give a strong visual impact at a super affordable price. These new play paths are in fact an excellent solution for those who want to open a toy library or a playground with a minimum investment. They are easy to install, super colorful and also complete with the most popular attractions for children.